INTRODUCING THE NEXT GENERATION IN SCALP COOLING
The DigniCap Delta Scalp Cooling System has three primary components:
Cooling Unit
Cooling Wrap
Thermal Cap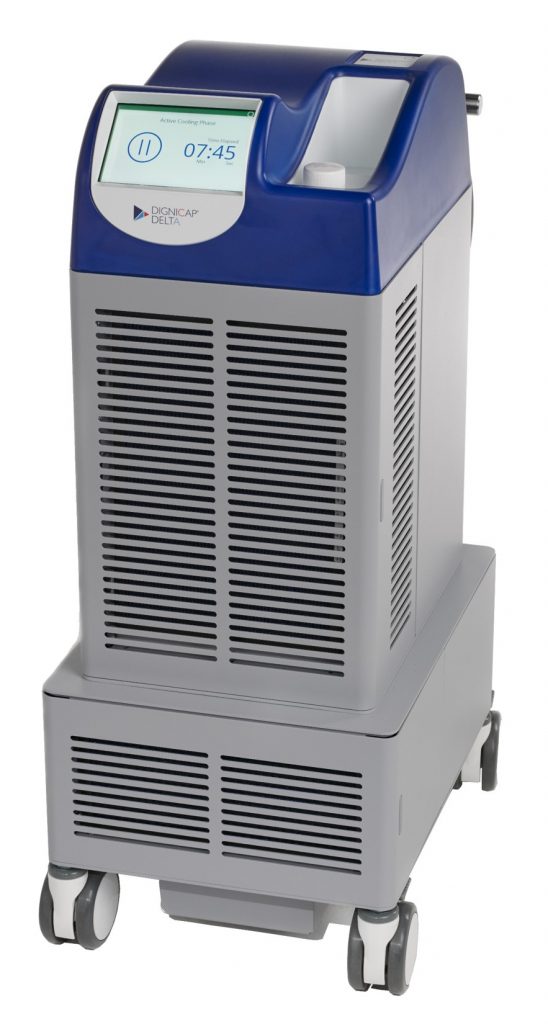 Cooling Unit
DigniCap Delta is a thermoelectric cooling unit with an integrated control system operated via touch screen monitor.
DigniCap Delta operates by circulating temperature controlled DeltaCool from the device through a hose to the Cooling Wrap.
The Wrap contains fluid channels that disperse the fluid to all surfaces of the Wrap.
Circulating fluid temperature is monitored and precisely controlled by two separate sensors in the DigniCap Delta device, one that measures the fluid supply to the Cooling Wrap and one measuring fluid temperatures returning from the Cooling Wrap. An additional sensor monitors supply temperatures as a backup to assure patient safety.
With the introduction of the DigniCap Scalp Cooling System, hair loss from chemotherapy is no longer inevitable.
Some chemotherapy drugs can damage your hair cells. Cooling of the scalp is a proven approach to reduce chemotherapy-induced hair loss that has been used successfully by tens of thousands of patients worldwide.
Minimize Hair Loss Comfortably. Conveniently. Confidently.
The Cooling Wrap is manufactured as a flat wrap that circulates temperature controlled fluid throughout channels in the cap.
The fluid temperatures in the Cooling Wrap are tightly controlled by measuring the fluid temperature as it leaves the device and after the fluid returns to the device.
The Cooling Wrap is completely adjustable to fit comfortably and uniformly on each patient.
The Cooling Wrap is designed as Single Patient Use. The patient will keep the Cooling Wrap for their series of cooling sessions.
Cooling Wrap
The Cooling Wrap is designed to be wrapped around the patient's head to create a custom fit for each patient.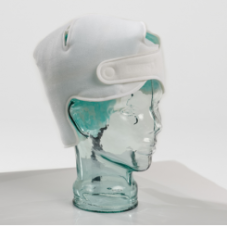 Thermal Cap
The Thermal Cap is designed to be worn over the Cooling Wrap to provide insulation and maintain scalp contact.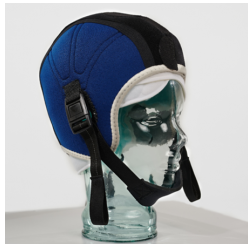 The Thermal Cap is made of Neoprene to insulate the Cooling Wrap and prevent condensation.
The Thermal Cap includes a chin strap to secure the cap.
A series of adjustable tabs across the crown of the cap provide complete adjustability to assure a perfect fit.
The Thermal Cap keeps the Cooling Wrap in place during treatment by virtue of its elasticity, thus ensuring optimum contact between the Cooling Wrap and the scalp.
The Thermal Cap is intended for Single Patient Use. The patient will
keep the Thermal Cap for their series of therapy sessions.